Since I'm waiting for Tim to come home and have nothing to do (and the Lipstick Jungle dvd looks like it's broken wtf) I ransacked his photos and found photos of Phuket that I hadn't put up yet!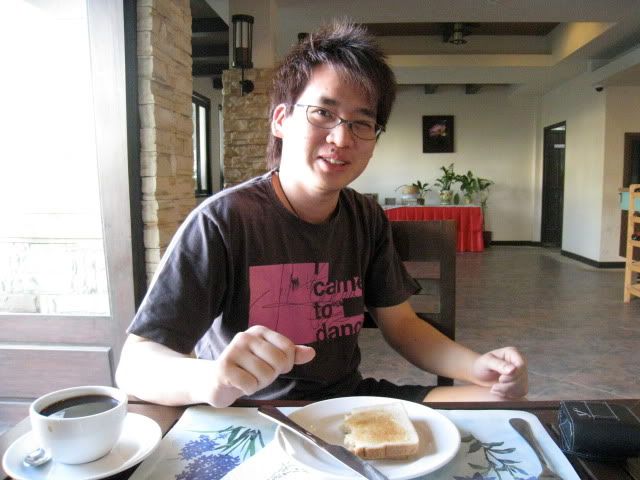 Day 1 they were taking us out on a boat to the islands and to go snorkeling.  This is breakfast. At 6am. 6AM!!!!!!!
Tim is a morning person.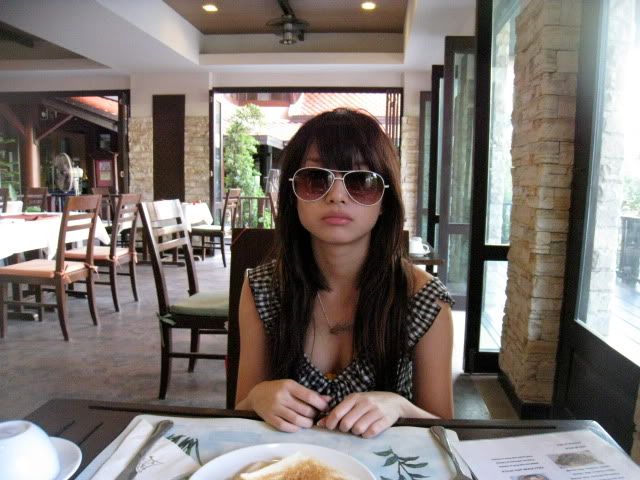 I'm not.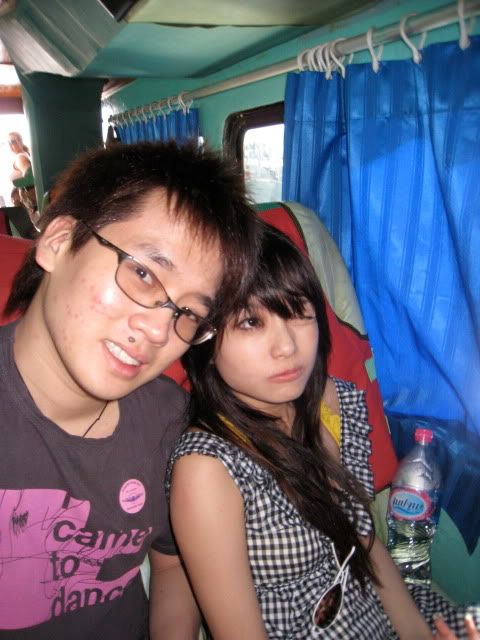 Here we are on the boat.  I'm trying to sleep with one eye wtf.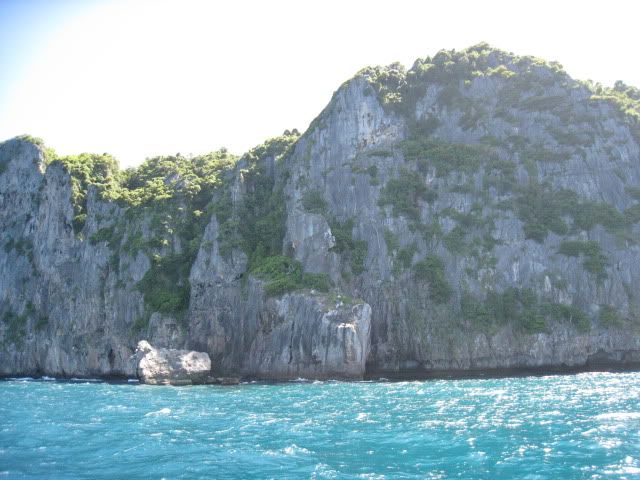 But I cheered up when I saw the view!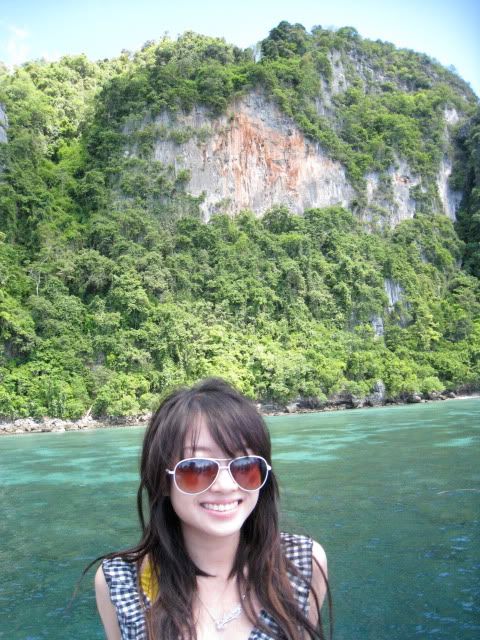 Just look at the water!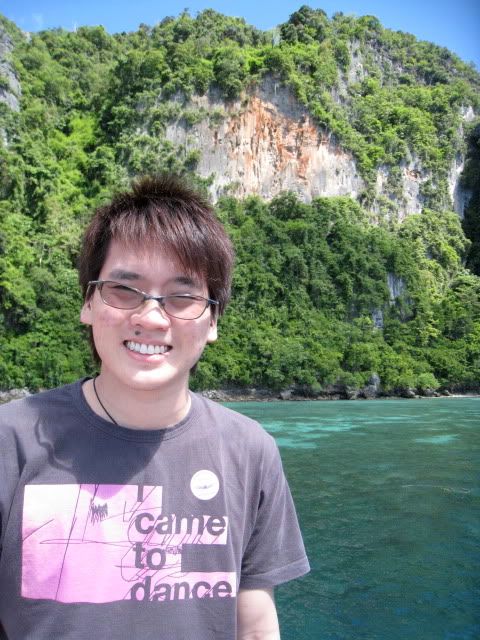 And the lush greenery!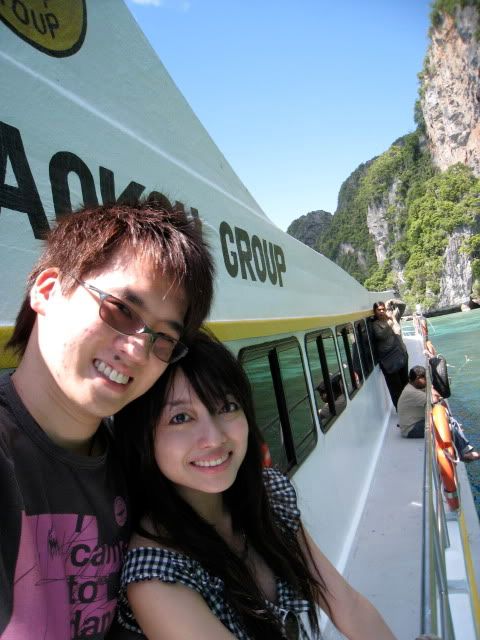 At the side of the boat (hiding in the shade yalah I know I'm useless go on beach holiday but don't want to get dark)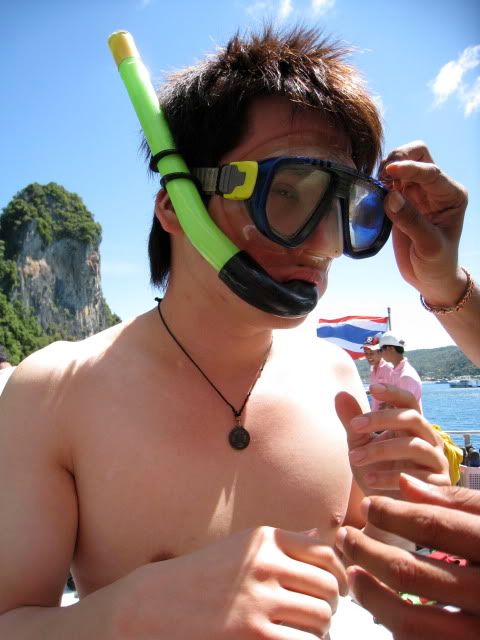 Baby decided to go snorkeling.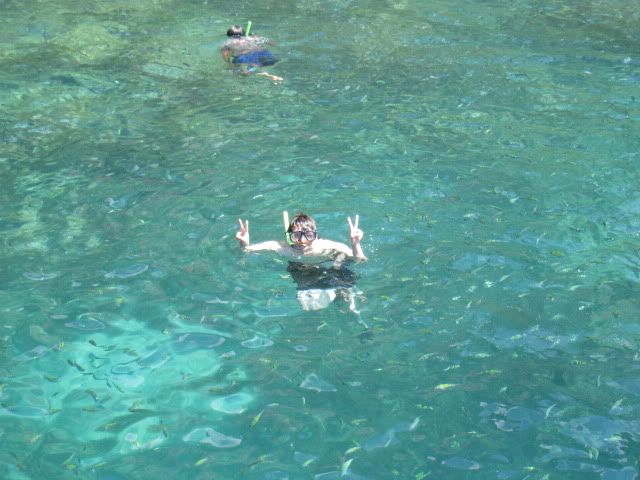 I decided to stay on the boat under my trusty baobei umbrella and take photos of him.
If you think he was swimming alone, think again.  There were lots of overweight, middle aged men floating about too.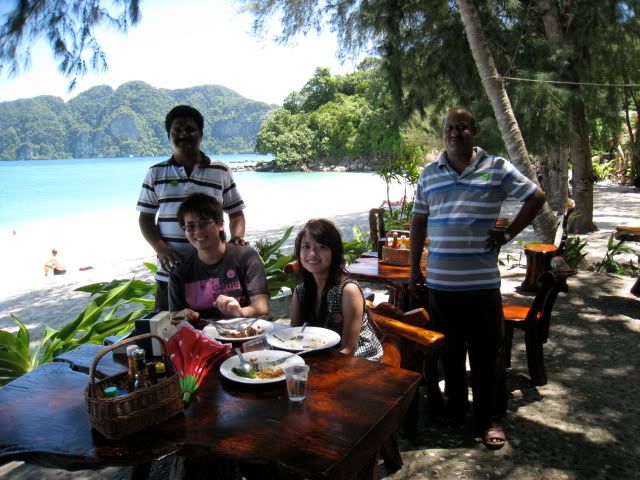 Us with our new friends wtf.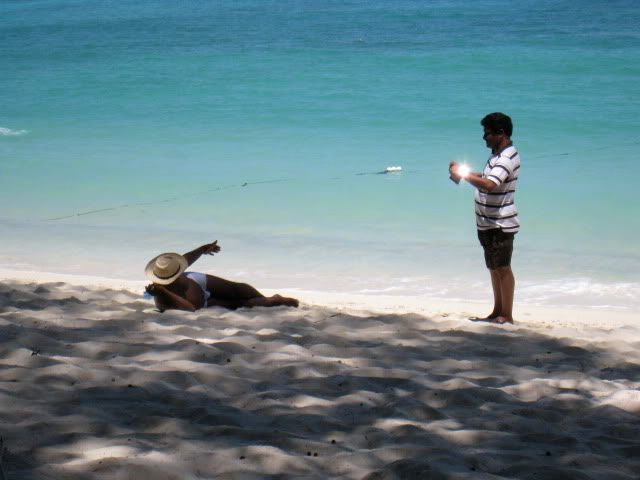 Whose hobby was to lay naked on the sand except for their white briefs and get their friends to take sleeping buddha pictures of them.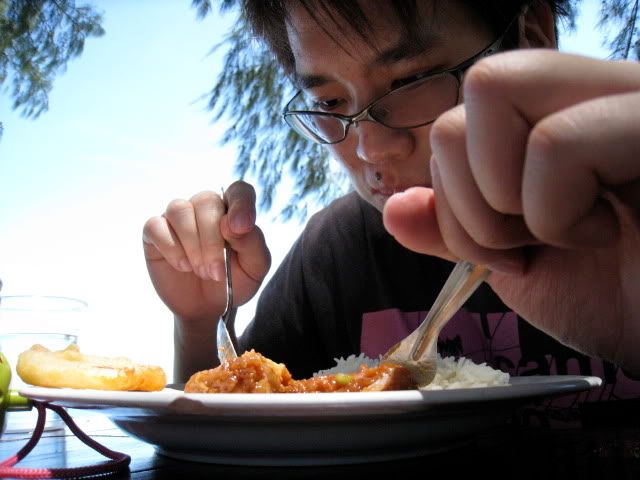 Dunno how he still got appetite.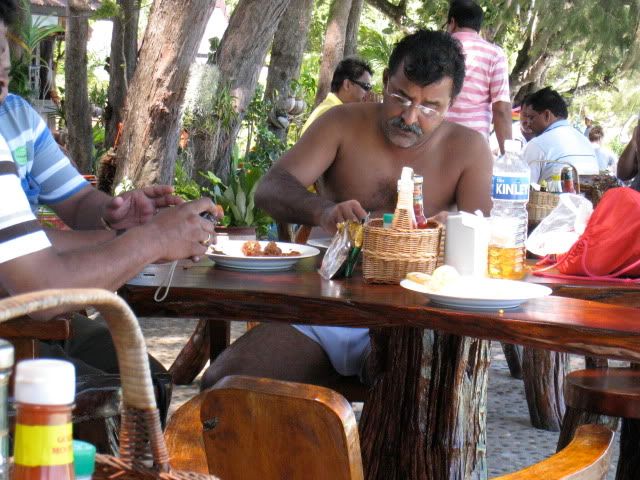 And he even managed to take bulging crotch photos of them while eating T___________T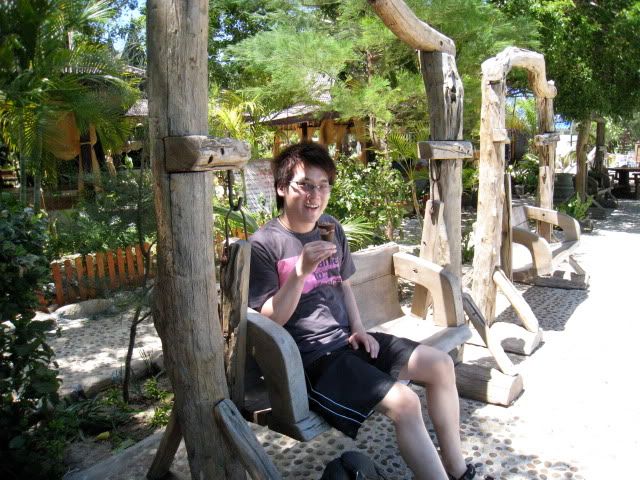 Baby on the swing with his chocolate cone.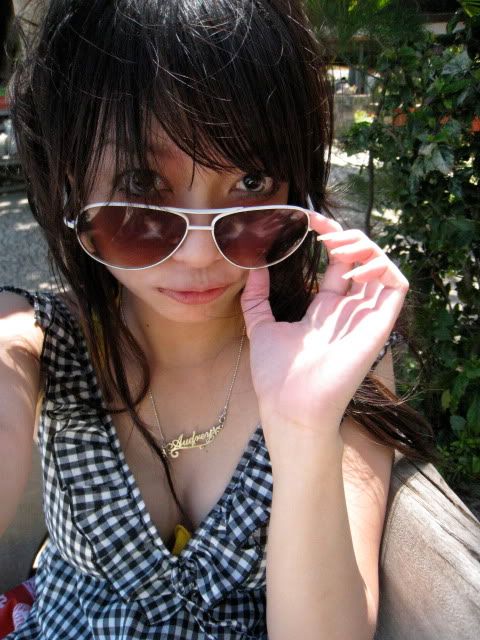 And me and my sunglasses.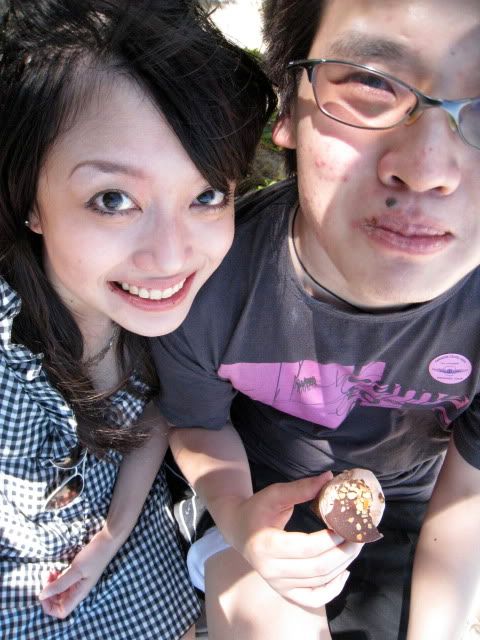 And his mouth all smudged with chocolate.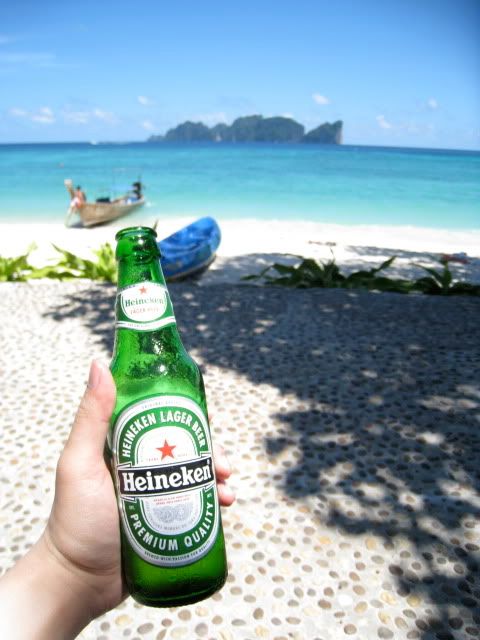 Product placement.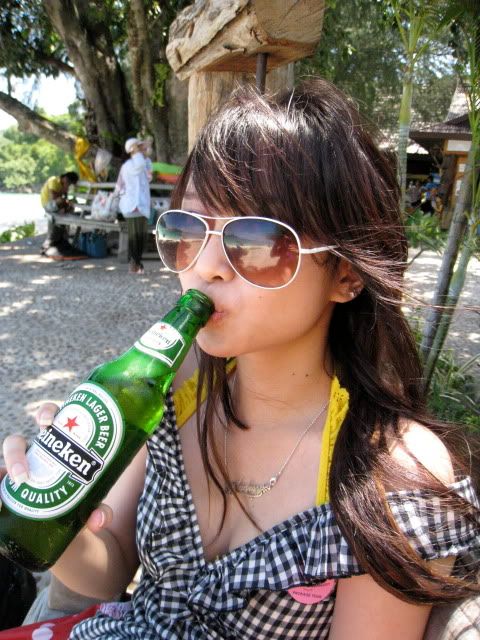 I think I look quite pretty here lor WTF.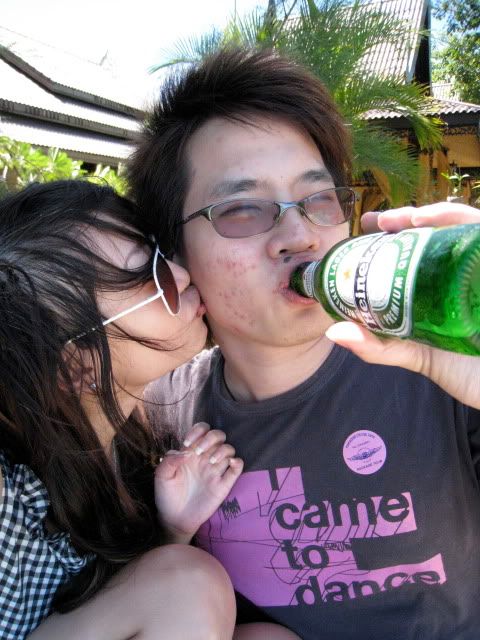 Got pretty girl got Heineken what more do you need in life wtf.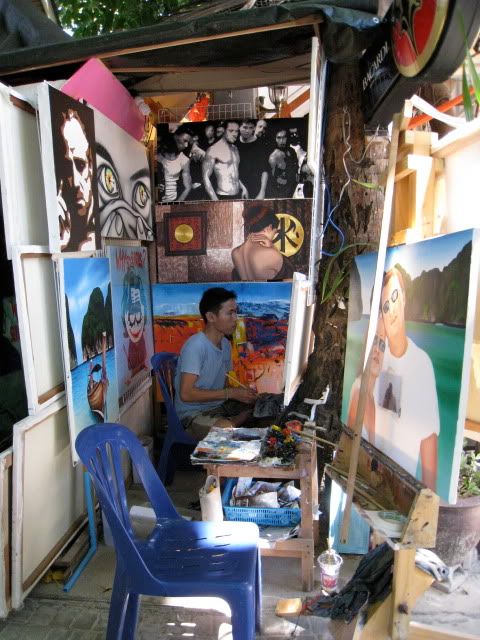 Shit this is what happens when you blog too late after the trip.  After our island hopping, they brought us to this pier (?) as the last stop.  There were people selling paintings and souvenirs and chances to scuba dive there.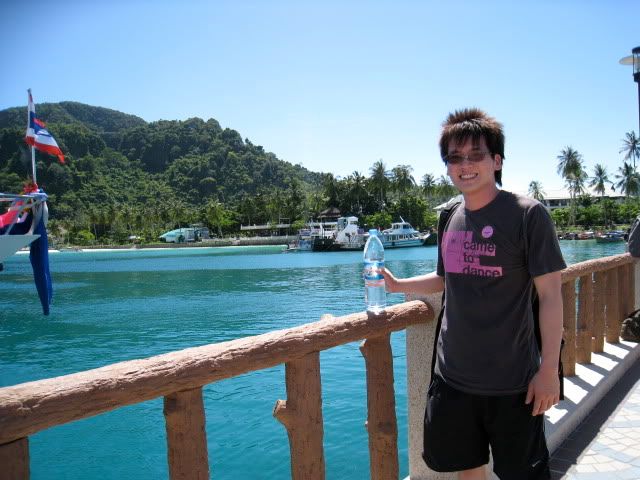 By then I was very grumpy and hot and afraid that my umbrella wasn't good enough protection against solar power wtf.  I took this photo for Tim but refused to pose for any myself.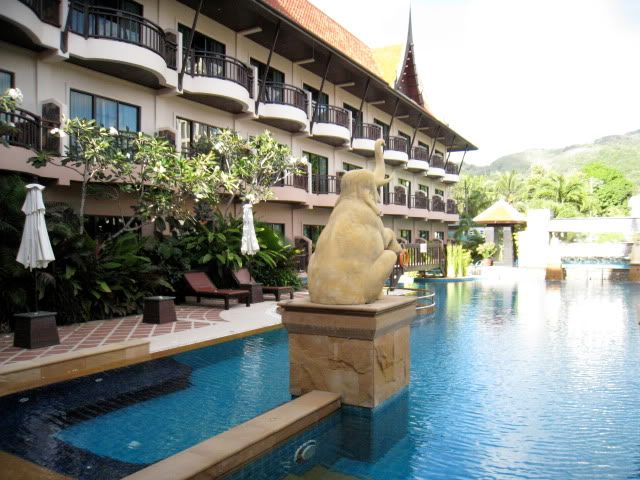 Back at the hotel.  We snapped a photo of the pool and it looked so beautiful but we never got a chance to try it out:(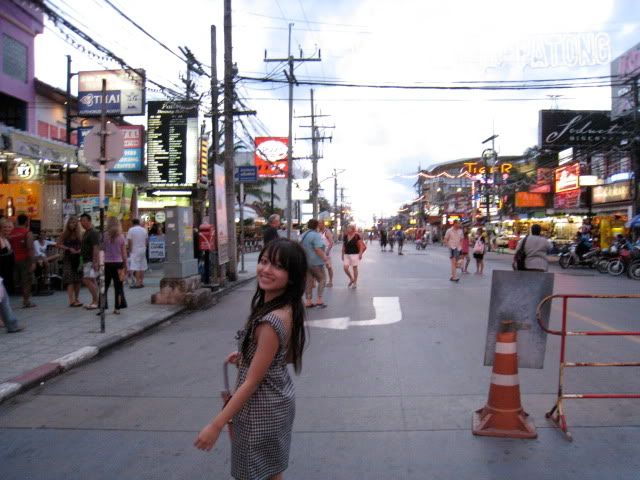 Patong Beach!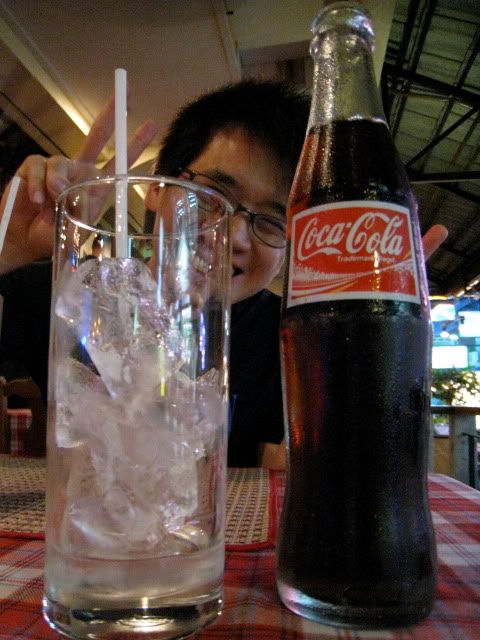 Old school Coca Cola and Tourist Baby <3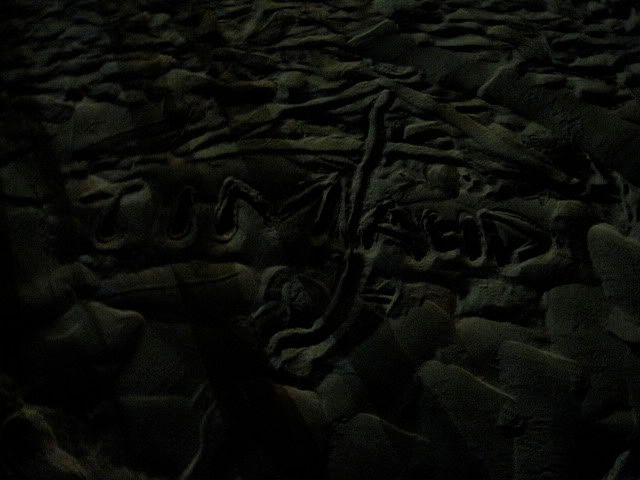 Tim + Aud under an umbrella in the sand.
Right after we carved this out in the sand it started pelting with rain and no tuktuk would take us back for less than RM30.  RM30!  5 minutes walk away! Crazy fuckers!
Ok end of day 1.
For Phuket Day 2, see here.