I never thought this day would come.
That I would suddenly be able to…
…put on weight wtf.
Back when I looked like the photo on the right (resplendent in Harry Potter glasses and an overbite that could stab you to death), and all the way through high school, I weighed… 32kg.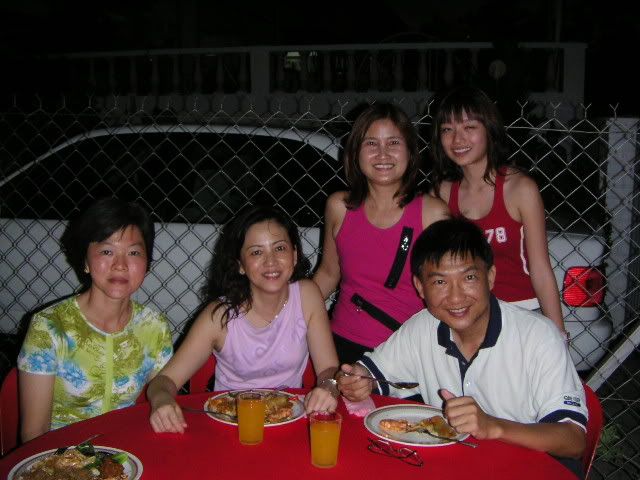 All the way up to pre-u when I looked like this wtf.  Yep, had only one eye wtf.
Anyway the point is, I used to be freakishly skinny my whole life.  I ate a lot but basically wasted my parents' money because I never put on any weight and when I went around with Hsin, we'd look like walking skeletons wtf.
I think my mom might have attempted deworming me at some point too, convinced that the food I was consuming was going straight to snakes in my belly wtf.
But to no avail it was just my Olympic metabolism!
Anyway I went to America, also got on the pill, got cold, and ate my weight in food every meal.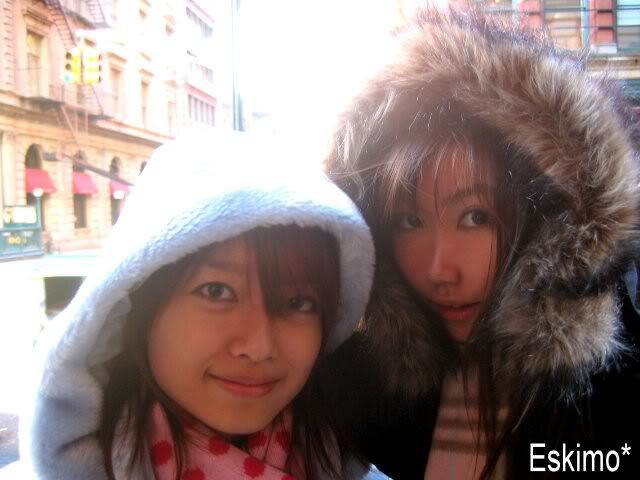 I put on something like 8 kg in 3 months WTF.
I was horrified but was unable to resist the damn dining halls wtf.  Every lunch and dinner I'd eat one plate of salad, one main plate of food, and a bowl of cereal WTF.  Then sometimes if I was in the mood I'd have ice cream.
But when I got back in the summer I naturally shed some of the weight, I think to 36 or 37kg.
And it stabilized the next year because I finally exercised some self control and stopped helping myself to three plates of food per meal wtf.   I still ate like one or two plates at a time and had fries and coke nearly every meal -____- but that was still enough for my metabolism to handle I guess.
Then! I went to Japan, where people have the longest life spans of anyone else in the world.
Where the food is amazingly healthy, and portions amazingly small.  I'm terrified of being hungry because I get nausea and gastricitis very easily if I don't eat enough.  So before I went to Kyoto, I wrote to my host family to forewarn them that I eat a lot WTF.
And they did give me a lot of food!  My okaasan gave me portions as big as my otousan's (father) and otouto (brother) but it was still less than what I normally ate T3T  Embarrassingly, my host sisters and mother all ate what seemed like ten grains of rice each in comparison.
So I'd buy snacks and hoard them in my room to eat at night because I didn't wanna bother them in asking for more food T3T.  I also walked (or ran) for the bus and train every day so my weight dropped to like 34kg and couldn't go up no matter how much I ate.
Then like that lo.  Final year of college my weight stabilized at about 35-36kg (Angela bought a scale for our room so I knew my exact weight was 35.8kg wtf)
Then I entered the work force T__________T And thar begun the neverending spiral into weightdom wtf.
Okla I exaggerate.  I think right now I'm about 39kg which while still very light, is the heaviest I've been.
And the scary thing about it is that number scares me.  I know I'm nowhere near fat but I still fear putting on any more weight.  And it's scary that I'm scared wtf.
We're so obsessed with staying thin because that's what the media tells us.  And that's what other skinnier girls with blogs show us.  If everyone else is slim with legs that go on forever, why would you want to be the (fat) sore thumb that sticks out from the other knobbly fingers?
I've been lucky enough not to worry about my weight before this, and I know I have no place to say it because there are people who struggle with real weight and health problems, and I'm not one of them.  But I'm not the only one either.
I talked to Angela and she's exactly the same.  She doesn't like being too thin but once she starts to put on some weight she gets nervous about the extra pounds.
It's tragic that we all feel we have to adhere to society's standards of what constitutes a beautiful body and do so to the point of obsession.
Isabella Caro, a French model who posed nude for an anti anorexia campaign, died of complications recently (although there is more to anorexia than simply wanting to be thin la wtf)
Haih write for so long in the end after I publish this I'm still going to go back to worrying about my weight.  Probably for the rest of my life -_-  Sucks being a woman sometimes.