edit: can i turn this into a tag?  i tag everybody who wants to do this do to a ___volution post and then send me the links i wanna see!
You know what I noticed!
About 80-90% of commenters who leave mean comments (whether about me or Tim)… are male. =0
So that means…. either women are not the petty ones… or mean people just like to identify themselves as men wtf.
Anyway ever since I was like 17 or 18 I've gotten quite a few comments asking me whether I got plastic surgery WTF.
The other day someone left a comment, so sure that I had plastic surgery that he asked me "why didn't I blog about it"
HAHAHAHAHAHSLKHFS WHY LIKE THIS T_________T
But I didn't get it and I thought he thought hair extensions = plastic surgery and I laughed but it turns out he's very serious and he says he's 100% sure that I did!  Because I look totally different now compared to the photos of me from 2005 especially "at the eye" wtf.
Well let me tell you that if I hadn't changed physically over the years I woulda been screwed wtf.
Lemme show you what I mean!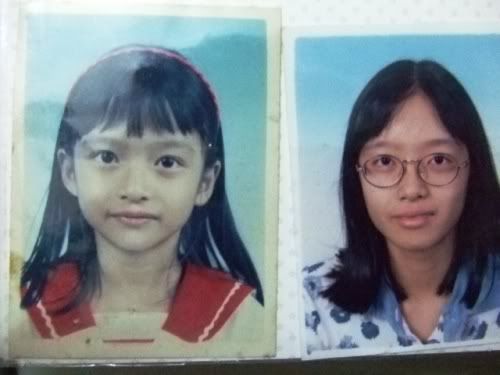 The kid on the left was me at age 7-9?  Not too sure.  And before you ask who's that next to me, no that's not my maid wtf.  That's me 2 years later at age 11 *shifty eyed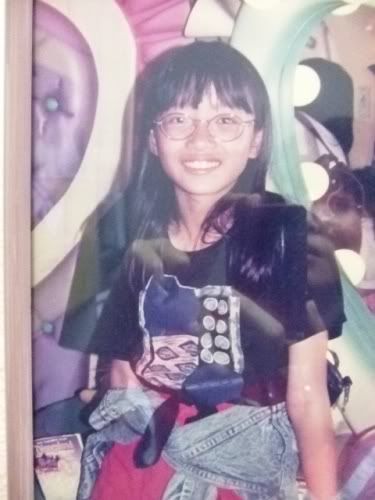 That's me a year later, age 12 at Disneyland.  I liked tshirts that tied in the front and my pants were Tom and Jerry.  It's really blurry so you can't see just how bad my teeth were sticking out.
(Think this photo still fills Suet with horror and Tim with relief that he didn't know me then wtf.  But my mother likes it for some reason and she blew it up and hung it in my room.)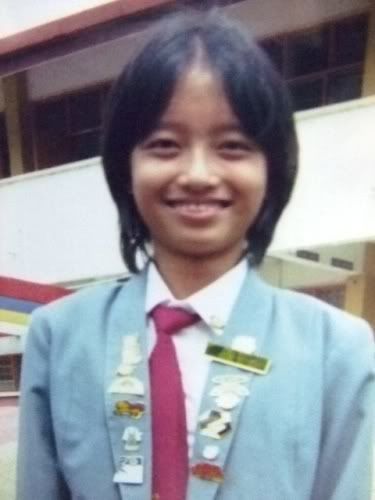 Age 15.  Got contacts.  Middle parting, braces and dark as a coal miner T_T I was also on the Board of Directors for my high school Leo club so yay me! wtf. (obviously you know I didn't get a position based on my looks)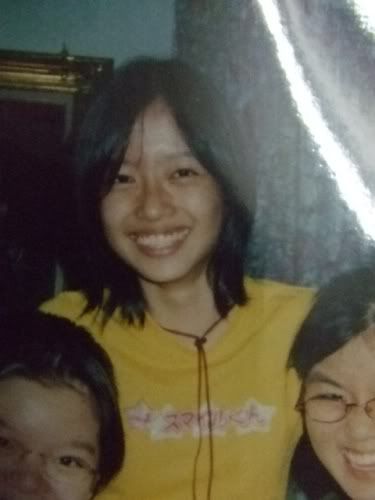 Age 16-17.  Braces off (phew) and bad haircut growing out but still quite bad.
Age 18 I dunno why I got no pics!  Maybe I lost them… I only have a photo of myself with horrific makeup at my college prom and I looked like I fell into a bin of flour so that's not a good gauge.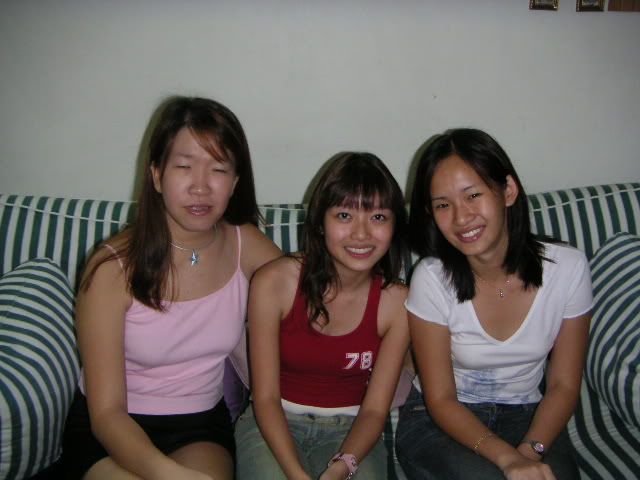 Age 19.  With Jolene and Meldee!  This was before I left for the States and I had permed hair (!!!) and my makeup skills had subtly improved.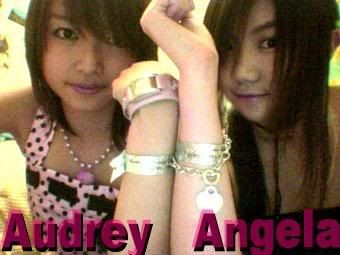 Age 19, in Mt Holyoke now.  Cut my curls off  and met Angela for the first time <3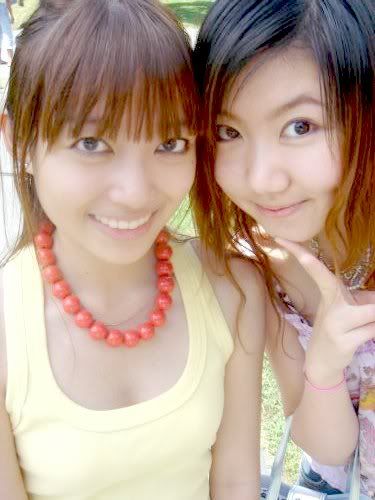 Age 20 (Sophomore year)  Hair grew out, got bangs.
(So until now got a lot of difference ar?)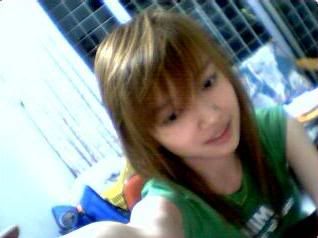 Age 20, got back from the US, before I went to Japan.  Hair got blonder and more layered, makeup became more obvious.  I think here I started using liquid eyeliner instead of pencil.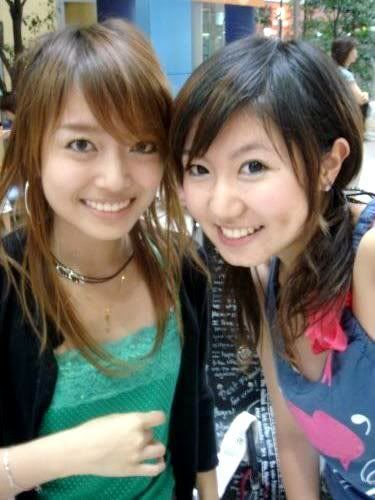 Age 20 in Japan.  Makeup a lot more defined and darker…. hot damn I have gotten so complacent about doing my makeup these day look how dedicated I was back then!  Is this a sign of growing older ar.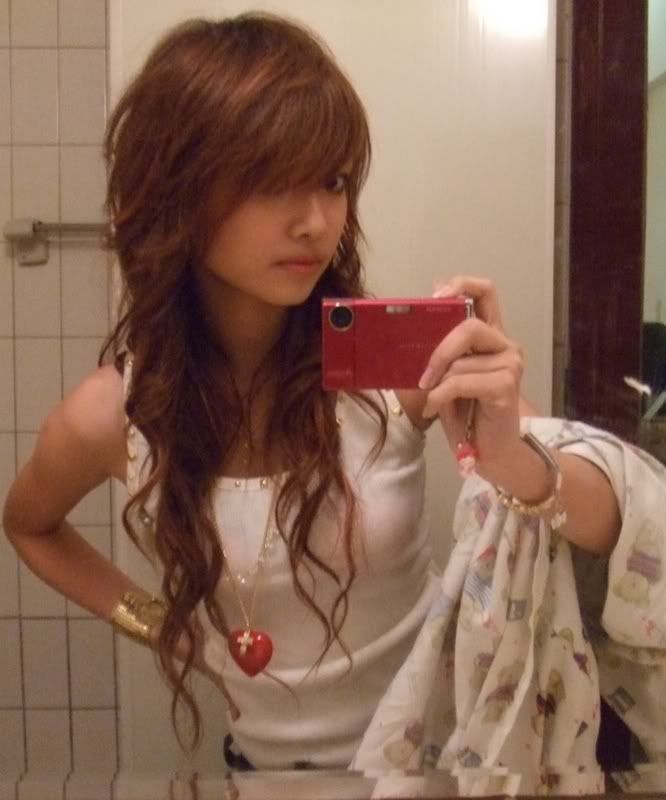 Age 21. Got extensions.  God I'm not sure I can achieve this kind of excellence anymore wtf.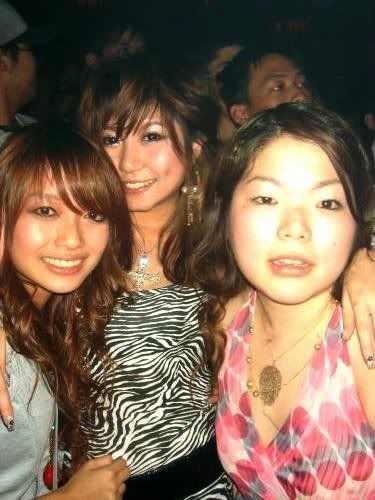 Still age 21.  Piled on even more makeup wtf.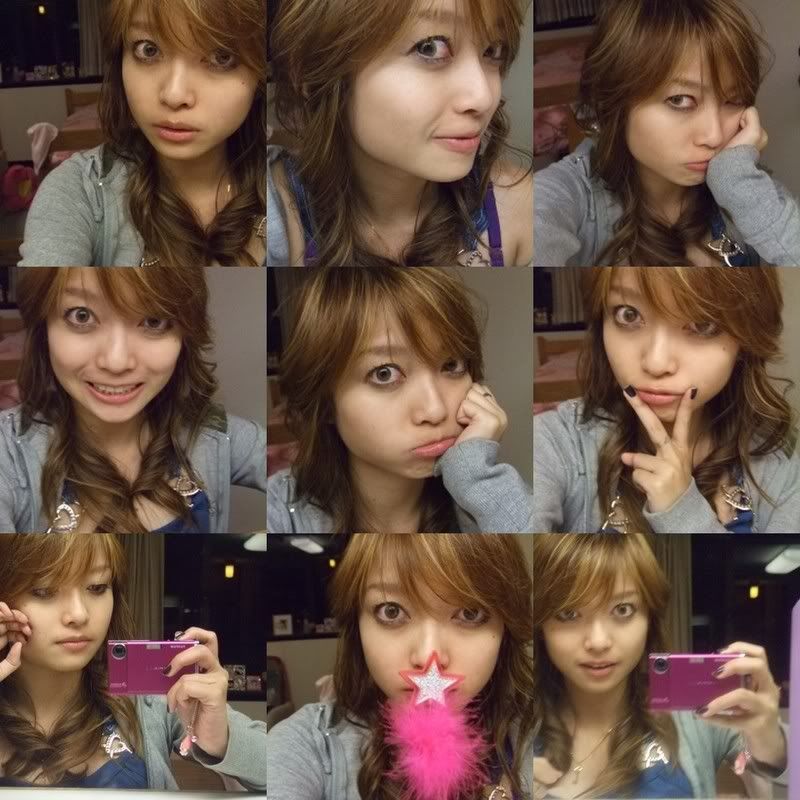 Age 22.  Took off my extensions and got even blonder.  Started wearing color contact lenses.  Oh yea I started using foundation too.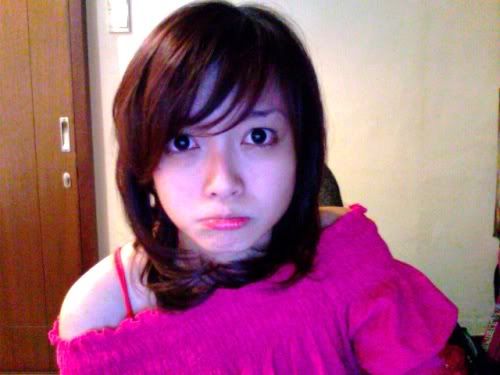 Age 23.  Amazingly, started wearing less makeup.  Oh and I cut my hair and dyed it darker.  And kept up the enlarging contacts.  Left off the foundation, eyeliner and shadow and stuck to mascara and blusher.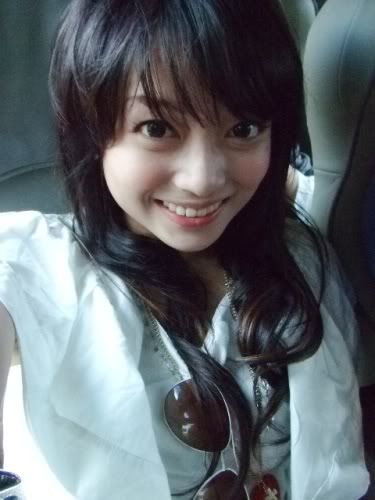 Then until today la!  Age 24.  Got extensions again.  Minimal makeup with just contact lenses and lash extensions.  But don't be fooled cos those two can alter your appearance a lot!
So do I look like I got surgery! At what age and what did you think I operated on? wtf